The Vision statement for LKB's Economic Sector is:
The Lower Kootenay Band has a self-sufficient and sustainable local economy that meets all of the community's economic needs, is grounded in the community's cultural values, provides its community and other local residents with ample business, economic and personal development opportunities and meeting all of the community's needs, and has earned a reputation for business credibility in the local area and beyond.
LKB has an approved Economic Strategy which focuses on developing LKB's economy through taxation, government services, economic development, sales of goods and services as well as employment and business opportunities.
Our goal is to have a diverse conservation and stewardship economy which respects the land and environment in a manner that reflects the community's values.
The large majority of business interests are currently in the forestry, agriculture, energy and tourism sectors. We are always open to discuss potential business partnerships or economic development on our community lands.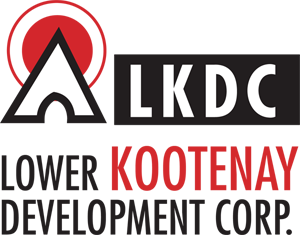 LKB is committed to utilizing outside resources to expand our capacity in order to capitalize on opportunities within the region. This includes building partnerships and relationships with local and regional governments as well as industry and the private sector. We would like to see a strong regional and local economy where all residents of the Creston Valley benefit.
We are also committed to building the capacity of our community and our people by continuing to invest in workforce development initiatives to develop skills required within the community and to prepare citizens for meaningful employment opportunities.
The Lower Kootenay Band is currently involved in the following businesses:
Lower Kootenay Development Limited Partnership
Robert Logging Partnership
Lower Kootenay Forage Products
Lower Kootenay Guide Outfitters Ltd.
Nupqu Development Corporation
St. Eugene Resort, Golf Course & Casino
Lower Kootenay Value Added Industrial Park
Privately owned businesses located on reserve:
Legend Logos
Ktunaxa Tipi Co.
Stewart Steinhauer Stone Sculpture
Sturgeon-Nose Creations
Feel free to download our Economic Sector Strategy
[download id="46″]
For more information regarding the Economic Sector or to discuss potential business partnerships, contact the Director of Development Services @ 250-428-4428.