Chris Luke Jr. – Lower Kootenay Band Public Works Supervisor
Ki`su`k Kyukiyit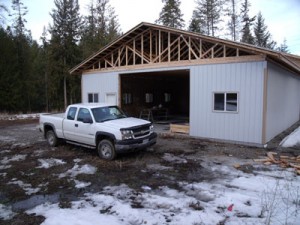 I have been in my current position since 2009. I became certified as a Small Water Operator in November 2009, and have since received certificates in Hydrant Maintenance, Reservoir Cleaning. I am also certified in Small Waste Water Systems – Mechanical, and just recently obtained my Level 1 Water Distribution certificate.
Public Works also takes care of Roads, Snow removal, Road sweeping and potholes, some brush clearing and weed whacking on roadside and around hydrants.
Public Works also assists in CMHC Housing, inspecting and Performing some General Maintenance as well as Preventative Maintenance ie: Furnace Filters, Electrical, and some Plumbing.
This is just a brief snapshot of the day-to-day of Public Works, if you have any questions regarding our Water System, or General Housing Maintenance feel free to contact me at Lower Kootenay Band Administration Office 250 428 4428 or my cell 250 428 6245.
Thank You,
Chris Luke Jr.
Public Works Supervisor
EOCP Certified, SWS, SWWS-M,WD-1